2020 Vision: New Year to Regain Your Space
We had a chance to spend some time together as a family at Delaware Seashore beach on New Years Day. There is something about the smell of the ocean breeze, the sound of the waves and the contrast of the sand and water that really helps the mind and body relax...even in January!
Clearing clutter to regain space in your home or office has a similar effect physically and mentally. This is the year to look around with a clear vision and make a stand that 'The Junk Stops Here'!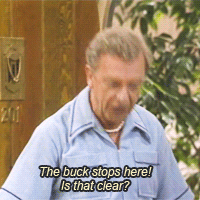 Do you want to put the car in the garage but there's no room or have a project you would like to work on but do not have the space to work? The Unwanted Clutter Junk Pros are at your service to help you regain back your space! Simply point your finger and we will take care of the rest.
We appreciate all the customers who have used our services and looking forward to providing our trusted and professional services to both new and existing customers in the new year! May you have a Happy and Prosperous New Year from our family to yours!